EXPERIENCE THE FOLIAGE SEASON DISCOVERING THE ADAMELLO BRENTA NATURE PARK AND ITS LAKES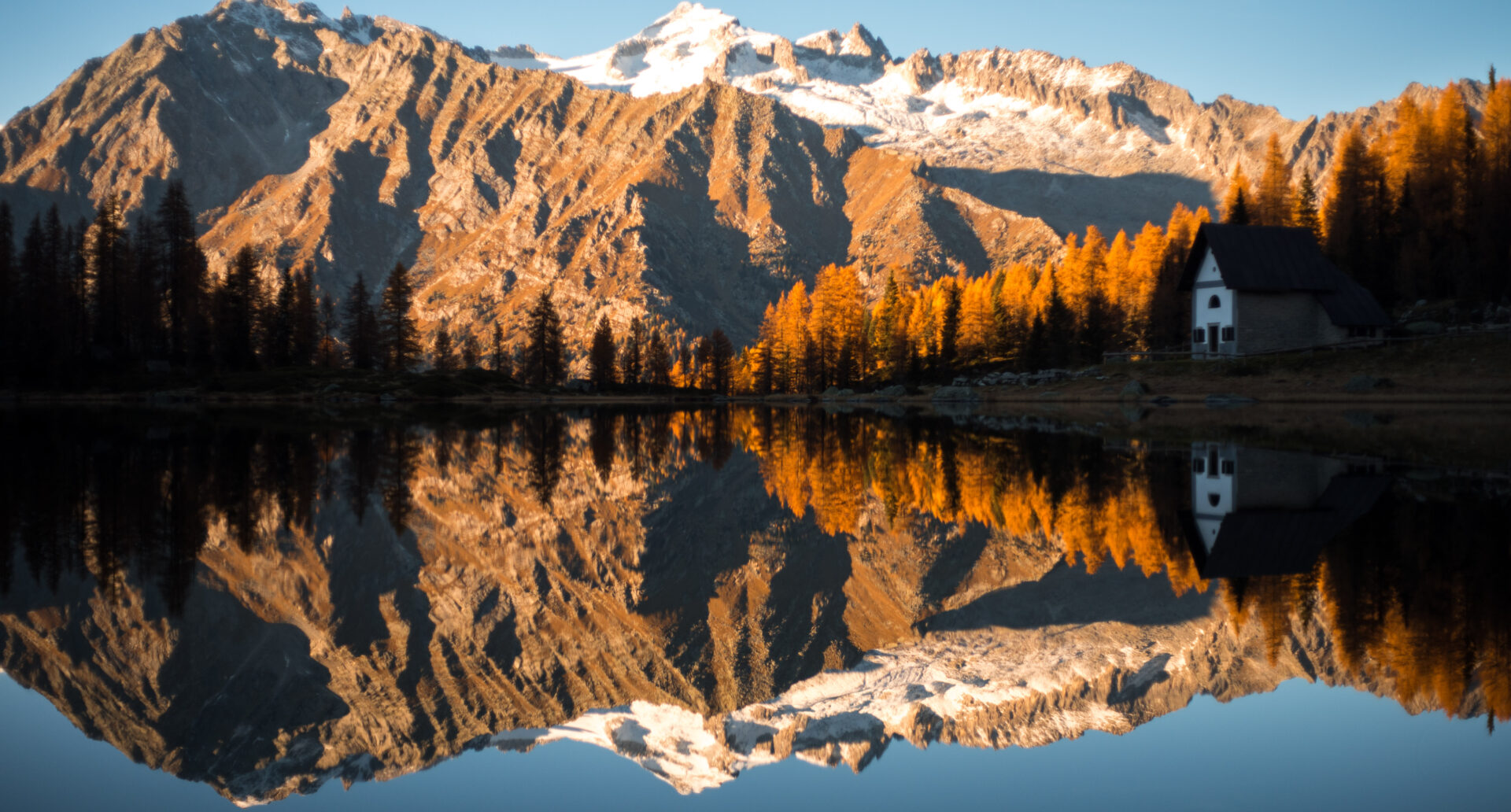 Those who live in the Dolomites know the perfect time for an unforgettable hike: it's autumn season. The midday sun still warms your heart while the crisp air refreshes you after a long day of walking. Besides, the colours amaze you every time, thanks to the larch and beech trees lighting up in all shades of red, painting a glorious panorama.
Whether you are a photographer or just a curious person, the Adamello Brenta Nature Park is one of the most spectacular settings to be enchanted by the change of the season. Here you'll create memories of enchanted forests in shades of gold, ochre, purple and amaranth for your next lazy winter afternoons.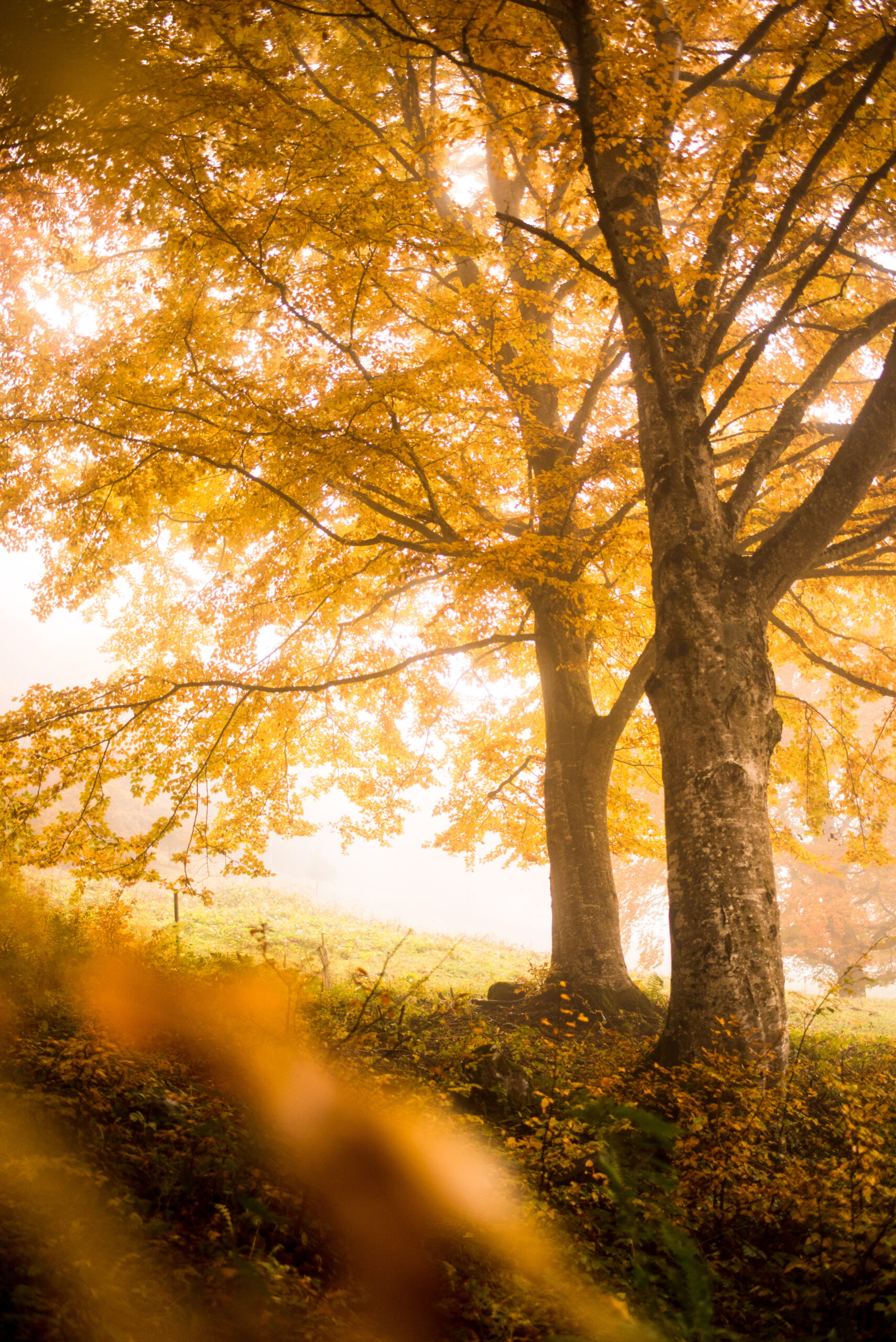 Some of the most fascinating trails wind through the Tovel Valley, a strip of land between Mount Peller, the Campa Massif and the Brenta Dolomites, which embrace Lake Tovel. In autumn, this glacial lake reflects a rainbow of colours from the emerald green of its depths to the scarlet veins of the beech leaves, mesmerising the observer. The walk around the lake is an easy and relaxing one and it is about an hour and a half, suitable for children.
Set in the heart of the unspoilt Nambrone Valley, Lago Nero is another of Trentino's most famous lakes to be discovered during the foliage season. In these months the fiery red of the sunset over the Brenta Dolomites is reflected in its calm waters adding a touch of warmth to the colourful palette of the surrounding forests.
Moving into the depths of Rendena Valley, Lake San Giuliano owes its name to a nobleman who became a hermit. Because of his dissolute behaviour he was thrown into the lake in a sack full of vipers. The legend says that Giuliano was found on the shore of the lake asleep and unharmed. This charming corner of peace is located at 1935m in a forest of spruces, larches and rhododendrons. Its cosy and evocative landscape is the perfect scenario for a beautiful hike.
Whether you choose Lake Tovel, Lake Nero or Lake San Giuliano, Pinzolo is the ideal place where to stay and discover the foliage in the Adamello Brenta Nature Park. Lefay Resort & SPA Dolomiti is perfectly set in the landscape, letting you fall asleep surrounded by nature, overlooking the peaks and valleys.
The scent of the forests, which in autumn is even more present and inebriating thanks to the change of temperature, fills the rooms reminding the most peaceful hikes.