GRAMEN: A NOURISHED SOUL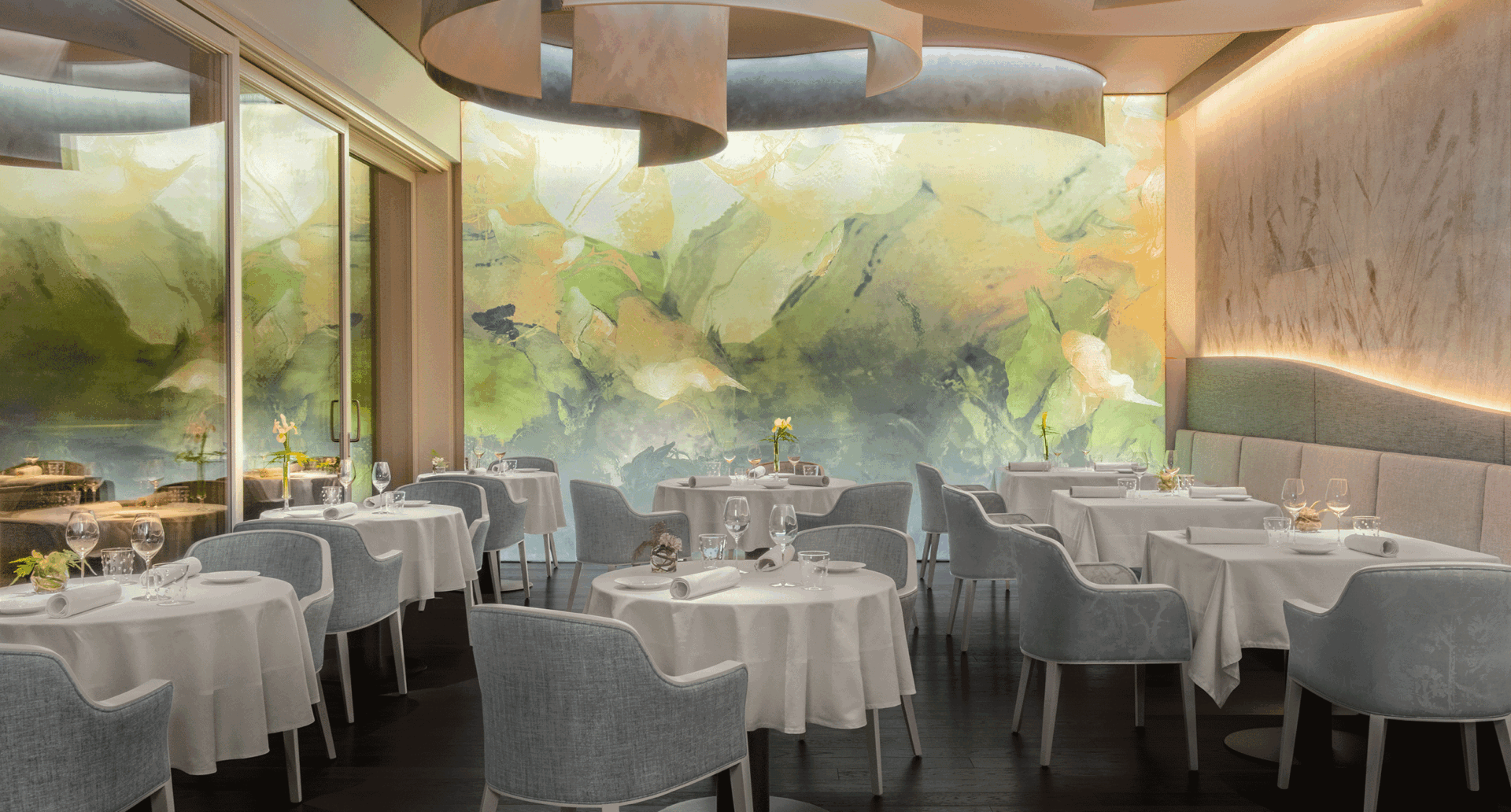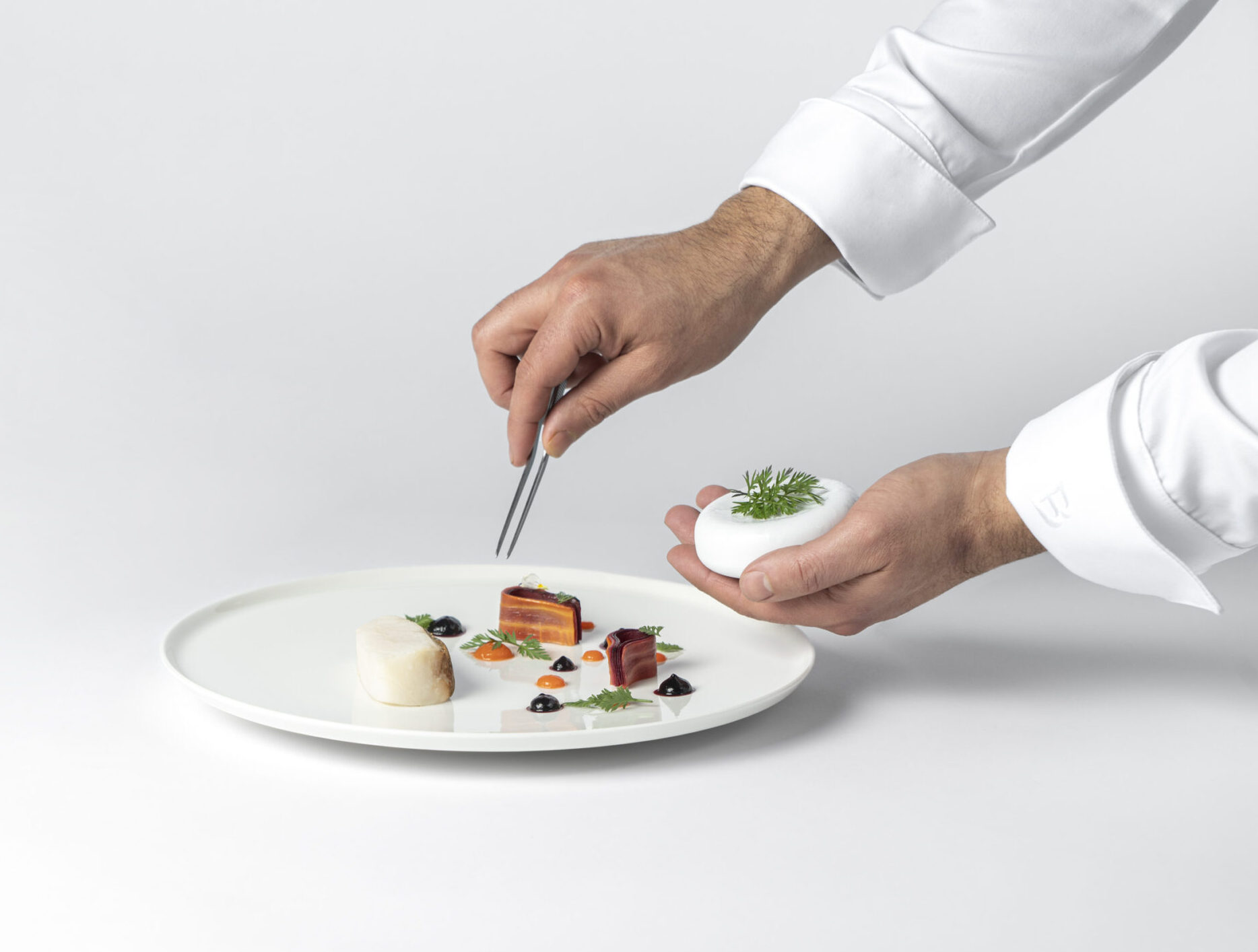 Gramen is the gourmet novelty of Lefay Resort & SPA Lago di Garda. At the centre of the culinary experience is the ancestral link between man and Earth. This is interpreted in the dishes, which privilege plant-based food and fish, bringing out healthy properties of each ingredient, not using meat or dairy products, in respect to the planet and ourselves. The menus are inspired by the Energy and Therapeutic Garden that surrounds the Resort and from which come numerous plants and herbs used in the kitchen.
The word "Gramen" comes from Latin and means "herb", "magical gramineous plant". These are the origin of the most used elements in human diet: cere­als and vegetables. The new recipes enhance plant-based elements, exalting their healthy features. Dishes invite us to discover the surrounding nature, bringing our senses to the energy and therapeutic garden set in the Mediterrane­an microclimate of the lake.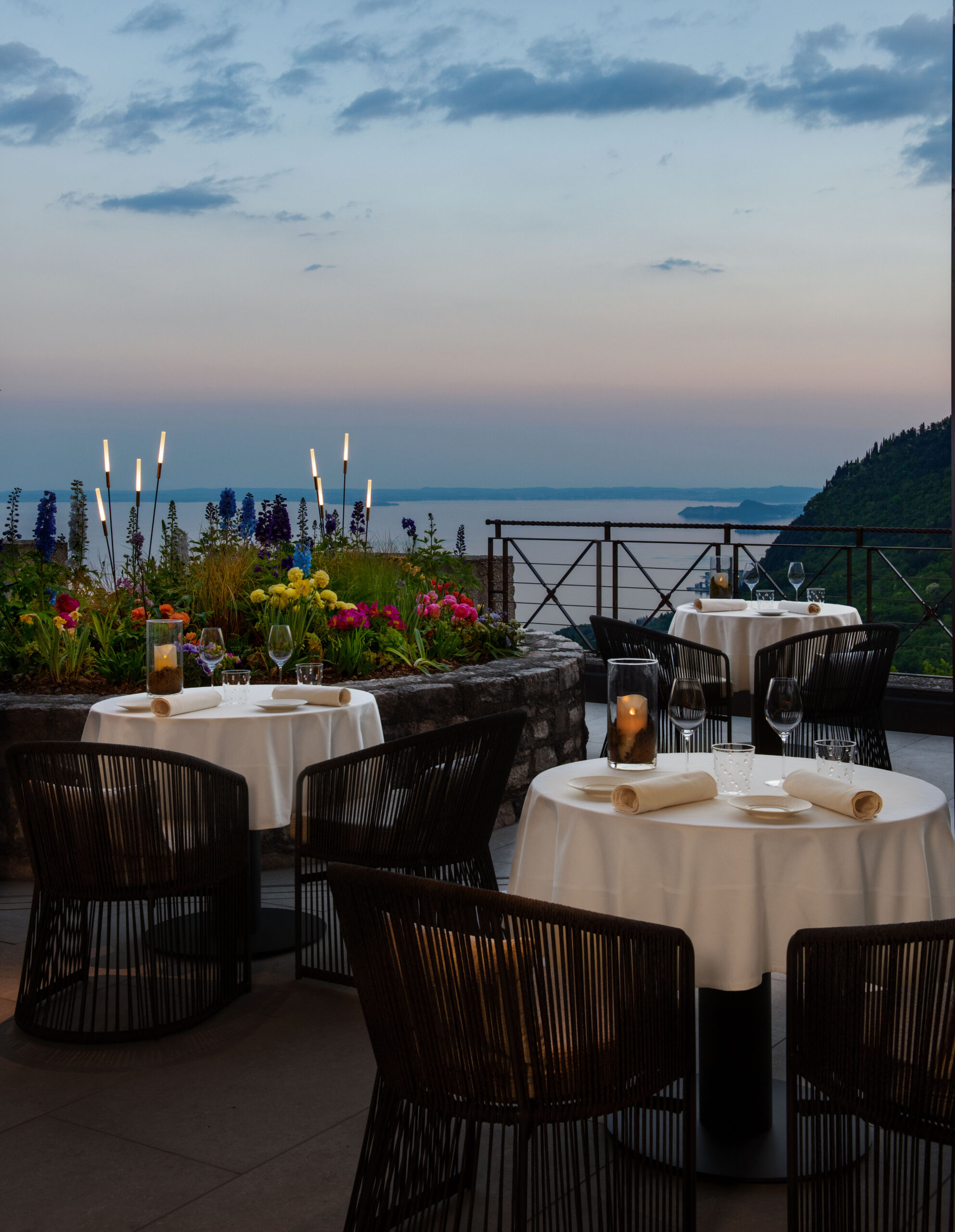 Gramen is a path to connect ourselves to nature and its seasonal transformations. Two seven- course tasting menus using the spontaneous herbs of our en­ergy garden: wild thyme from the Red Phoenix, horsetail from the Black Tortoise, yarrow from the Green Dragon, vervain from the White Tiger and sage from the Centre. These are just few ex­amples. These dishes use mainly vegetable aromas and flavours, employ only fish from sus­tainable fishing and privilege broths and extractions instead of sauces.
The design of the new Restaurant is a space evoking the texture of a garden: fabrics, finishings and materials create a lit­tle universe of layers recalling flower leaves, blooming onto the magnificent view on the Lake.
"The opening of Gramen happens in perfect timing for the Group and the Resort, which has already gained quite a record for the SPA. The food concept is perfectly aligned with the wellness phi­losophy", says Matteo Maenza, the Executive Chef at Lefay Resorts & Residences, who has embraced Lefay Vital Gourmet philosophy since his arrival in 2013, adapting it to each food and beverage out­lets of the Resorts. "Sustainable cuisine is not something which comes with the opening of Gramen, but it has always been part of Lefay's holistic wellbeing, integrated with principles such as seasonality, Italian spirit, local products. Gramen is the natural result of this journey, and Guests themselves are certainly more conscious and self-aware to experience it."