"GRUAL" RESTAURANT PRESENTS A NEW "ALTIMETRIC" MENU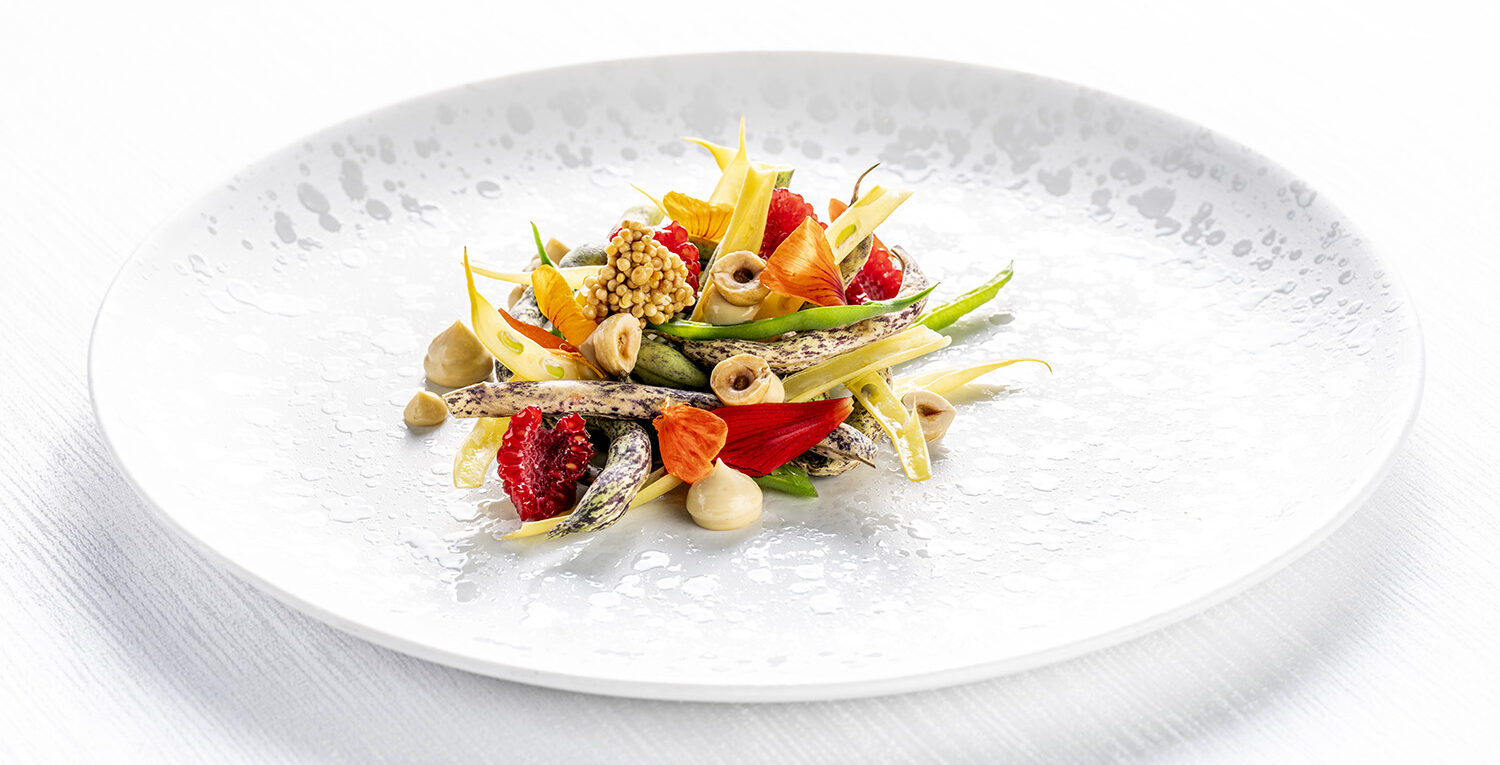 The mountain can be experienced step by step, in the slow progress of an uphill climb or in the fast curves of its descents. In a landscape that encompasses everything, the mountain invades all the senses, and for Executive Chef Matteo Maenza this is particularly evident at the table.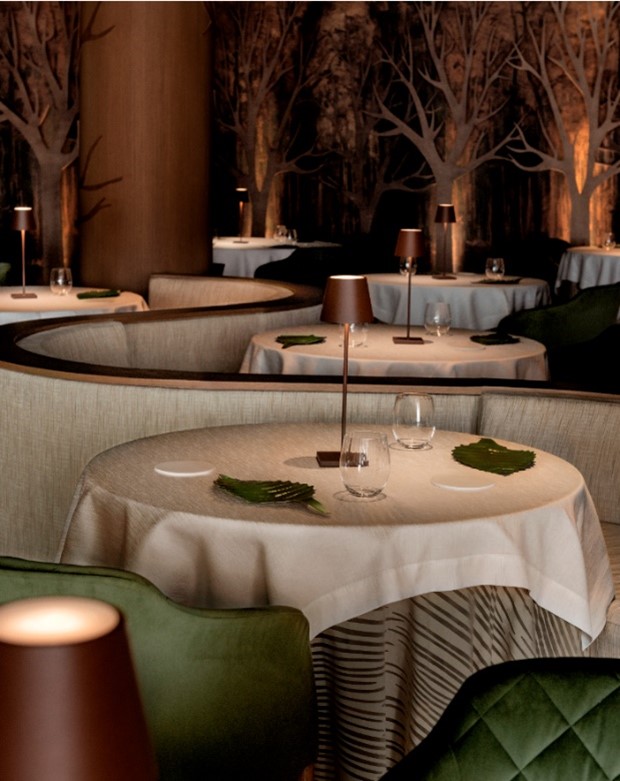 After a forced break in the past months, the "Grual" restaurant in the Lefay Resort & SPA Dolomiti has now reopened to bring a dreamlike moment, discovering Mount Grual and the surrounding peaks at every height.
The experience begins right at the front door: golden leafy branches lead the way to a unique, spacious yet intimate room, where you can rediscover the feeling of dining in the woods.
Here in the Dolomites the Executive Chef of the Group Matteo Maenza unleashed his creative flair by creating an "altimetric" menu: the dinner at Grual is a walk at the discovery of alpine flavours, starting from the valley floor with ingredients such as red turnips and whitefish, then moving up to the alpine pastures with wild herbs, apple and brown trout and finally reaching the high mountains with char, deer and roe deer.
Find out more about the entire menu here.
The reward for the satisfying fatigue of arriving at the top is a selection of fresh desserts that are a prelude to one of the most unique moments of the evening: the cutting of freshly harvested herbs to be enjoyed at your leisure, followed by a woodland herbal tea you have never tasted before.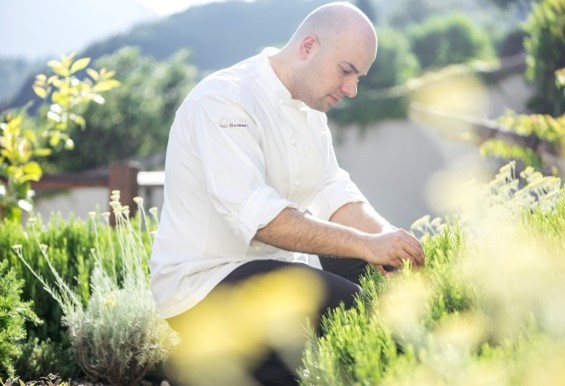 The common thread linking each ingredient and each gesture is the kind respect for the land.
Our approach is that of a sustainable cuisine in the round, from the raw materials, which are organic and come from controlled farms, to the selected producers and employees, all sharing a deep ethics, which is the basis of all Lefay principles.
Grual's cuisine is part of the Lefay Vital Gourmet philosophy, according to which food is not merely a means of sustenance, but also food for the soul. After all, we are what we eat.