AT GRAMEN RESTAURANT, DISHES ARE INSPIRED BY NATURE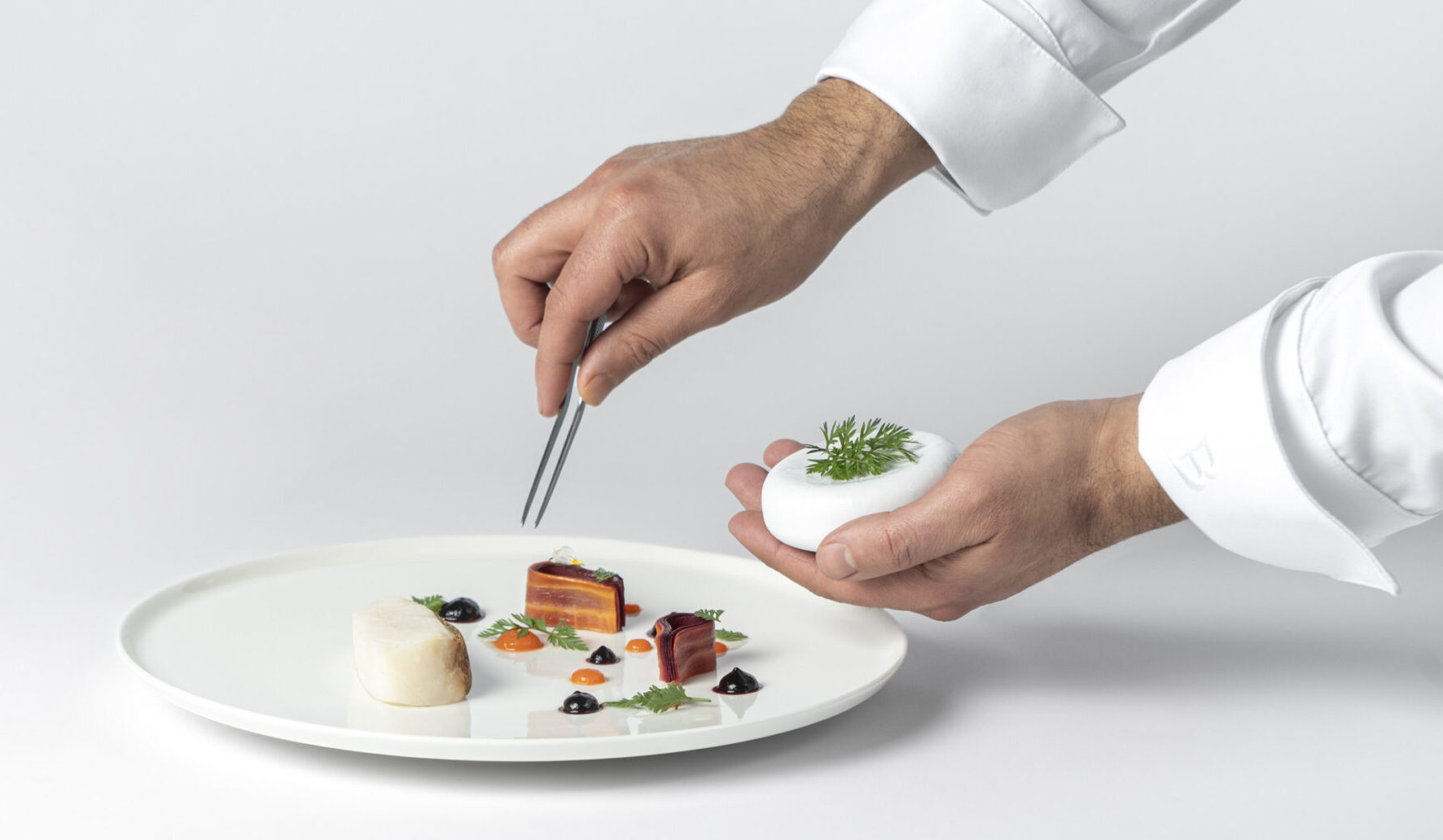 Nature is among the very first inspiration sources for works of art. The versatile colours, the various shapes, its aromas and the changes along the seasons: each detail reaches all human senses and stimulates them forging new ideas.
Painters, poets and scientists have always been influenced by vegetation for their pieces of art or innovations. The same thing occurred to Matteo Maenza, Executive Chef of Gramen Restaurant, while wandering among the stations of the energy garden surrounding the Resort on Lake Garda.
When shaping his cuisine philosophy for the new Restaurant inaugurated in 2022, he decided to privilege plant-based ingredients, as well as the health properties of natural elements, avoiding the use of meat and diary products. A concept that perfectly fitted the scenario where the Property is located, featured by the presence of Green Dragon, Red Phoenix, White Tiger and Black Tortoise: the energy spots where herbs and plants used for the brand-new winter menus are grown.
Tarragon, sinapis, watercress, nasturtium and wild fennel are only few of the herbs used in the new dishes, suggesting two different tasting paths: the entirely plant based one "Per Aquam", also awarded "Best Vegetarian Proposal" by Gambero Rosso Italian Food Guide, and "Per Aquam", offering also fish recipes.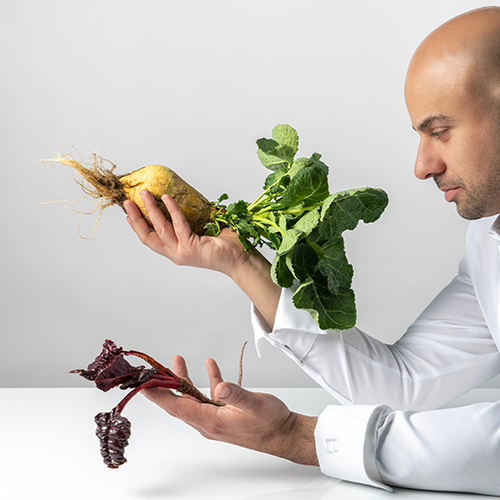 Tarragon is a perennial plant from the asteraceae family and can be one meter high when growing wildly. Associated to absinthe, artichoke and chamomile, it is collected to use its leaves for food preparations, both fresh and dried. It was the inspiration of the new starter "Jerusalem artichoke, white chocolate, tarragon and currant".
Switching to first courses, wild fennel is one of the ingredients of the yellow turnip tagliatelle, with beans and mussels. Wild fennel is light and healthy, rich in fibers and potassium. A natural supplement for Autumn.
Local citrus fruits and chervil extract are combined with the sea bass in a main course flavoured with vermouth. Chervil is an annual plant to be found in woods and meadows with delicate notes of anise and basil. Containing vitamin C, Carotene and mineral salts, it is known for its detox properties and helps the elimination of toxins.
Dishes inspired by the intangible perfection of nature, which can be experience in a new gourmet harmony.
Discover all the new dishes here.