Parco Alto Garda: Opposites Attract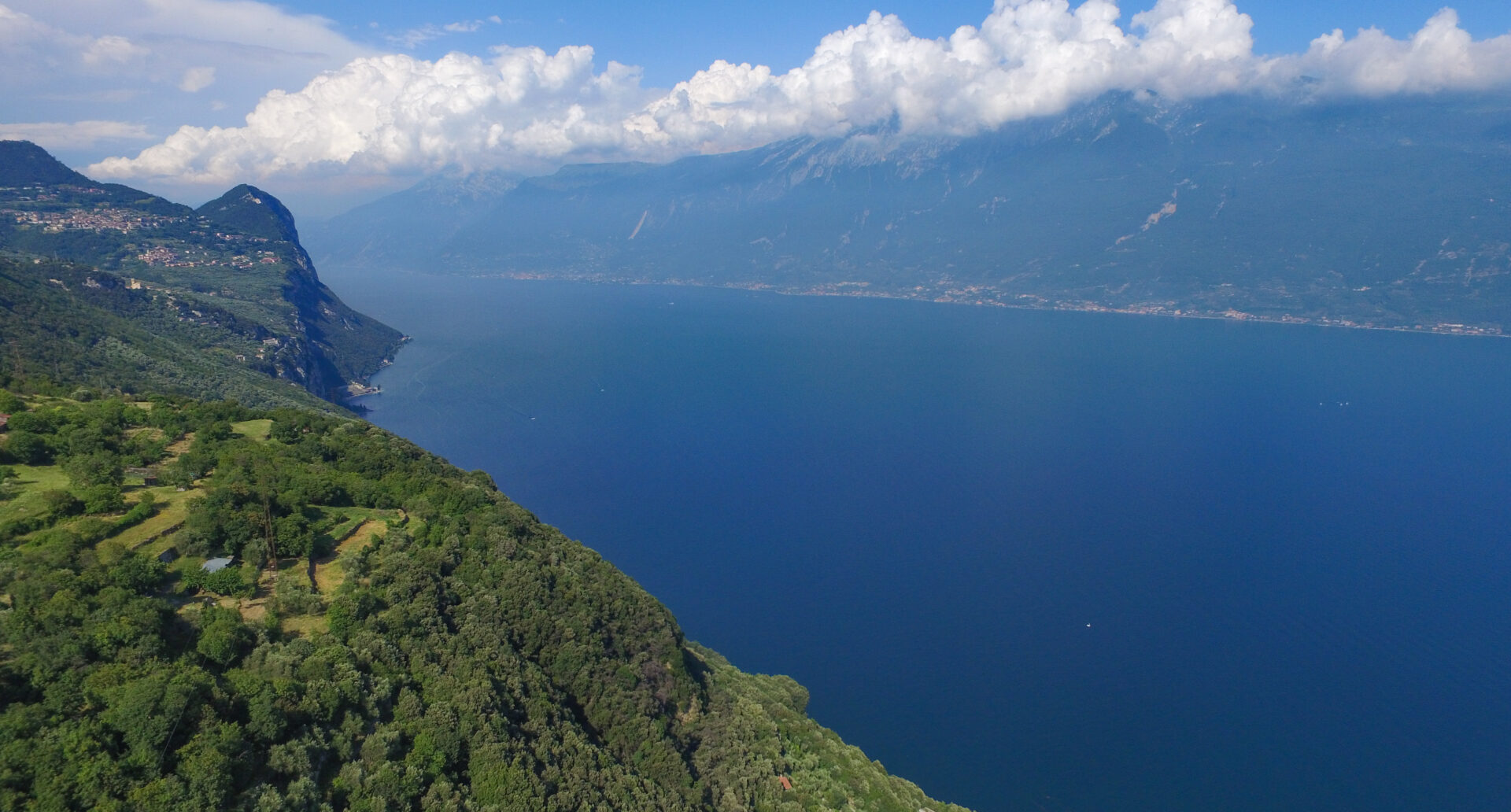 Is it a law of physics, a rule of human attraction or a trivial belief? While there might be some doubt that opposites always attract, this certainly does not apply to the Natural Park of Alto Garda Bresciano, where Alpine nature and the beauty of the coast complete each other.
The territory of the Natural Park of Alto Garda Bresciano is characterised by strong opposite aspects: altimetry, climate, culture, tourism and vegetation.
Its uniqueness lies in the fact that in one small, protected area it is possible to experience altitudes from 65mt above sea level to almost 2,000mt in the highest mountains. This results in very different landscapes, and thus flora, fauna and temperatures, as well as a very strong cultural and folkloristic variety.
The Park extends over 38,000 hectares and includes Salò, Gardone Riviera, Toscolano Maderno, Valvestino, Magasa, Gargnano, Limone sul Garda, Tignale and Tremosine.
In the mountains its morphology features an independent alpine eco-system situated on the northwest shore of the Lake.The mountain shares its space with the lake, which influences the climate, flora and fauna of the entire area making it a melting pot of different species. In just a few kilometres the landscape changes from lemon groves and Mediterranean vegetation to oak forests and beautiful beech and mugo forests.
This is also reflected in the hospitality distribution: The Garda coasts feature a Mediterranean atmosphere of rare beauty, visited by tourists from all over the world, whilst the mountain itineraries represent a destination for both locals and visitors looking for unique experiences.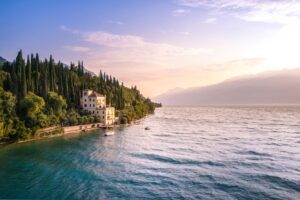 Not only nature: with a past to discover and a future to plan, the mountain community has created a museum network focused on the conservation of popular traditions, cultural material and antique crafts. The aim of this project is the preservation of historical memories of this territory to hand it over to the future generations. This network consists of nine museums including the Natural Park of Alto Garda Bresciano Museum, the Lemon Grove Eco-Museum "Prà dela fam" in Tignale, the Ethnographic Museum in Valvestino and the Paper Museum in Toscolano.
All these coexisting opposites bring to life a place of unspoilt beauty, where the variety of nature and folk heritage concentrate in just a few kilometres, offering endless opportunities to personalise the travel experience.
Even if like-ones generally love each other, in this destination that will never be fully discovered, we believe opposites will endlessly attract.