Arena di Verona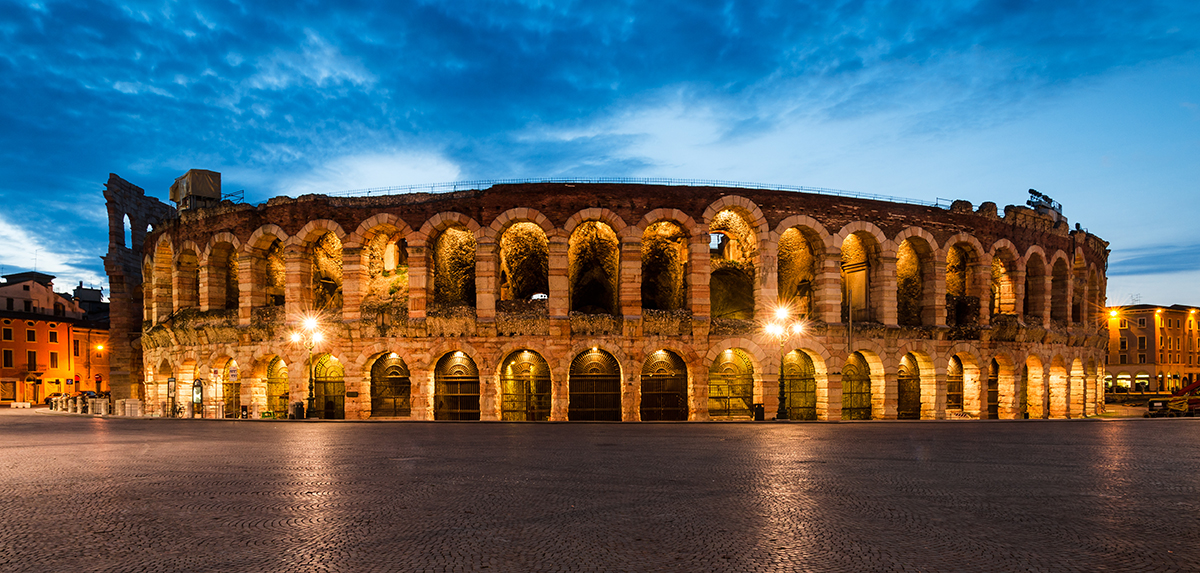 If Athens is the home of theatre and Italy is that of opera, then Arena di Verona is the home of contemporary opera production: follow us into one of the most enchanting amphitheatre's in the world, which is now hosting the 96th lyric festival.
The famous city of the Montagues and Capulets is ready for the new opera season, offering a programme from June 22nd to September 1st featuring some of the most well known pieces of work: Carmen, Aida, Nabucco, Turandot and the Barber of Seville. On summer nights, Piazza Brà resounds with the famous choruses, bouncing back off the bare rock in the third largest amphitheatre in Italy. Who has never tried singing "Figaro qua, Figaro là", even after simply memorising it from a TV commercial? Mozart's most famous arias went on stage in the eighteenth century, around one hundred years after the birth of Opera ("Favola d'Orfeo" was the title of the first opera ever performed, written by Monteverdi in 1607).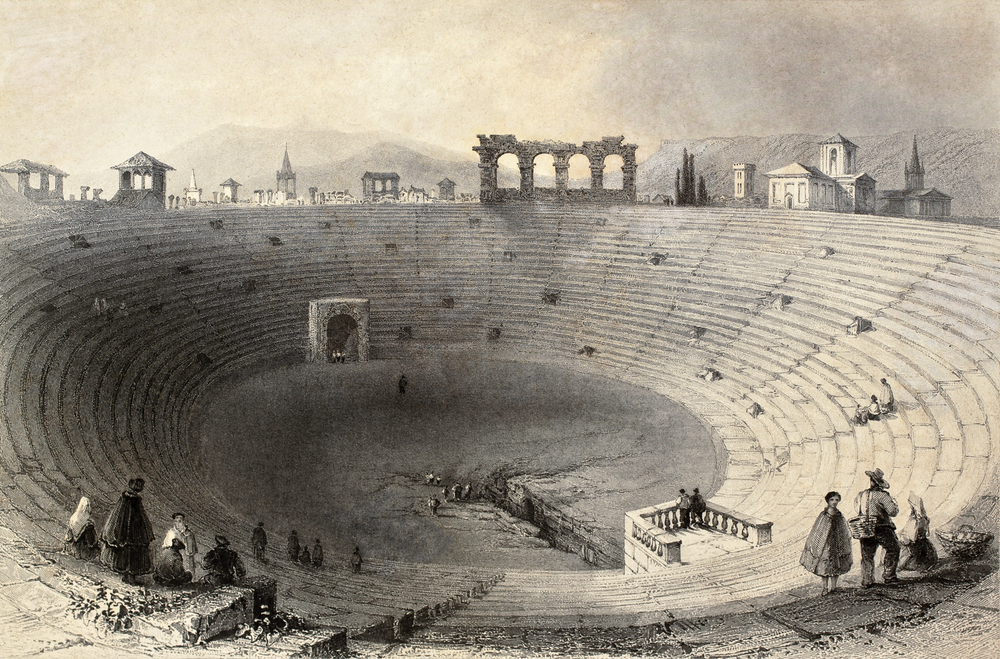 The Arena of Verona was built in the 1st century A.D. under Augustus, to host games, shows and gladiator fights. The fights took place in the centre of the area called harena (Latin for sand) used to absorb the blood of humans and animals. From 1800, the amphitheatre was dedicated to the opera season, which in the twentieth century became a regular event.
The nineteenth century was in fact the golden age of opera: from Verdi to Wagner, the symphonies of the greatest European composers were played on many stages all over Europe. Music, singing, acting, lyrics and direction: the melodrama mixes registers, colours, people and talents.
Rossini, Donizetti, Bellini, Verdi, Puccini; their work tells of love stories, betrayals, wars, intrigues, jealousy and turns of events. Mozart, his mocking notes, his prideful, touchy and naïve being; Rossini, genius of the overtures close to the debut; Verdi and his life of solitude: virtuosities and weaknesses as sides of the same coin, reinterpreted at the Arena by international productions of the highest level.
Behind the magic of an opera are above all the crafts and craftsmanship of Italian artisans: fast and cultured hands pinch strings to the direction of a baton; expert hands sew costumes of fine fabrics and wigs; worn hands build movable and immobile sets, mount polychrome headlights, direct lights and shadows and rest on the heart when bowing to an audience of more than 20,000 seats in the stalls, galleries and stands.
Backstage are bustling villages of actors, musicians, singers, extras, carpenters, machinists and writers. Villages hidden behind the scenes, which come alive every year from June to September in the festival organized by the Fondazione Arena di Verona.
This is the reason why, in addition to the local activities, the Resort recommends an opera night and will organise a transfer to the city of Verona and purchase ticket for Guests.