THE DOLOMITES: TEN YEARS OF UNESCO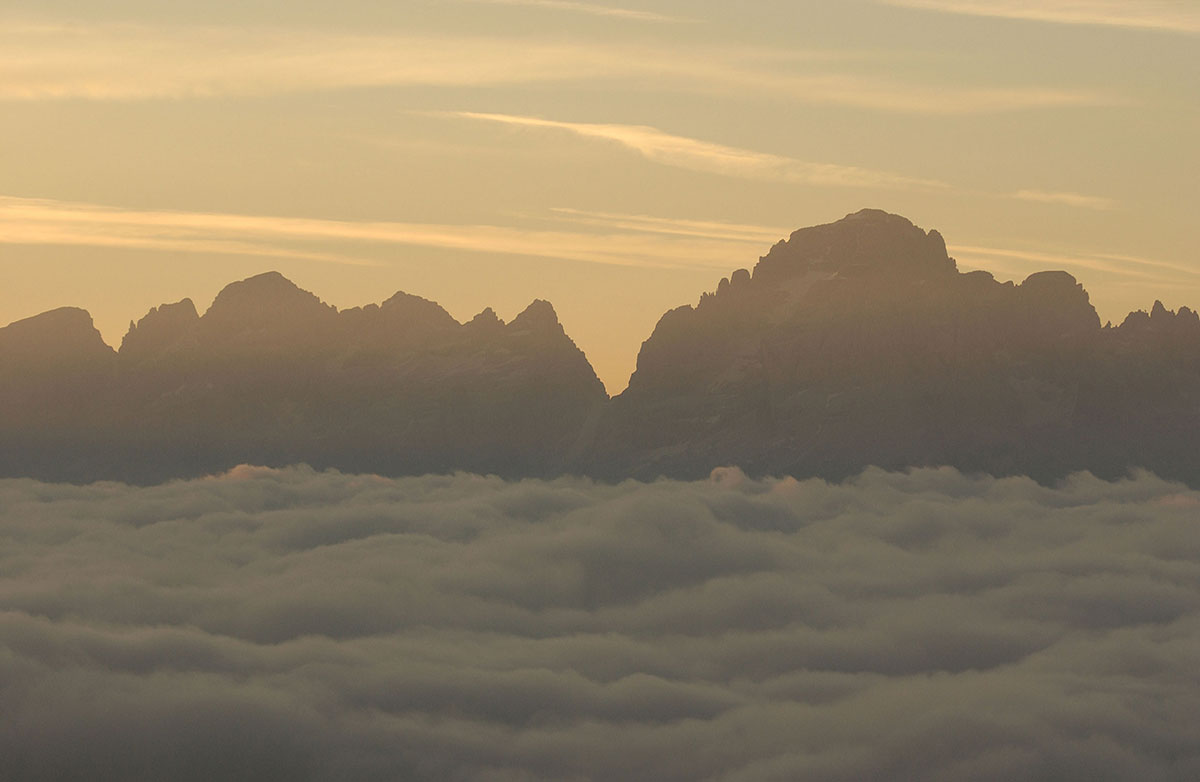 A group of decision-makers can only agree on a few things: men usually find it easier to divide than reconcile, especially when it comes to universal treaties and declarations.
In Seville, on 26th June 2009, the 21 members of the "World Heritage Committee" unanimously voted to include the Dolomites in the list of "World Heritage Sites". Beauty disarms and unites, that is for sure.
These mountains have been recognized thanks to the unique landscape that characterizes them and to their scientific geological importance. There are 53 Italian UNESCO sites to visit at least once in a lifetime and there is one thing they all have in common: a flawless image that invades body and soul at first sight.
The Dolomites are different from other famous mountain ranges because they are composed of nine mountain systems separated by valleys, rivers and other mountains. These systems extend from West to East, from the Brenta Dolomites in Trentino to the Friulane and d'Oltre Piave Dolomites on the border between Veneto and Friuli Venezia Giulia. Their 142,000 hectares form a sort of archipelago distributed over a larger alpine area, divided into five provinces: Belluno, Bolzano, Pordenone, Trento and Udine. The three Regions that manage this world heritage site have established the "UNESCO Dolomites Foundation", with the aim of ensuring an efficient administration of the region thanks to a shared strategy.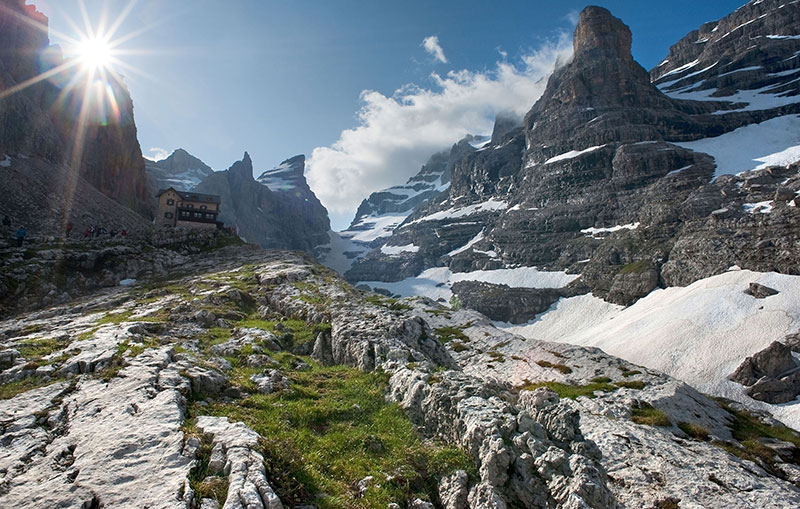 "The nine mountain systems that make up the Dolomites World Heritage Site include a series of unique mountain landscapes of exceptional natural beauty.
Their spectacular vertical peaks present an extraordinary variety of sculptural forms. These mountains are of international importance for Earth science. There is an exceptional quantity and concentration of extremely varied carbon formations and the superbly exposed geology provides an insight into the marine life during the Triassic period, soon after the greatest extinction in the history of life on Earth. The sublime, monumental and colourful landscapes of the Dolomites have always attracted a multitude of travellers and have been the source of countless scientific and artistic interpretations."
(UNESCO, World Heritage Committee – Seville 26th June 2009)
The term "Heritage" defines a past legacy which must be passed on to future generations: places that represent an irreplaceable source of inspiration; from the Australian Great Barrier Reef, to the national parks of East Africa, passing through the waterfalls of South America.
And to think that in the past there were no Dolomites. Millions of years ago, they were a huge plain, which turned into a tropical sea over the centuries. Then it all sank into the ocean, until Europe and Africa clashed, bringing about massive mountains: the proof that a crash can generate a universal wonder.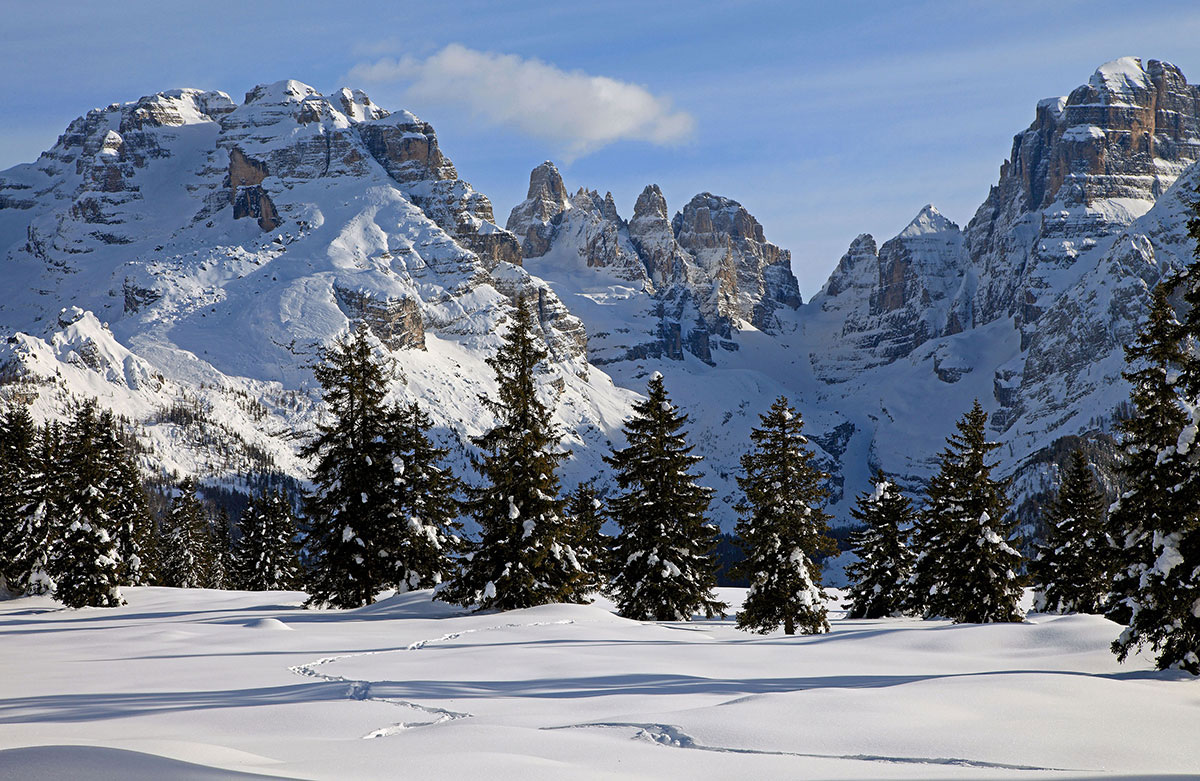 In this location of extraordinary beauty declared by UNESCO a "World Heritage Site", the Lefay Collection is enriched by its second jewel: Lefay Resort & SPA Dolomiti stands in the ski area of Madonna di Campiglio and is located in Pinzolo, the largest town in the Rendena valley.
It is the biggest ski area in Trentino, with over 150 km of slopes and 4 snowboard parks. The Resort is in perfect harmony with its surrounding landscape and features 88 Suites, 22 Residences, a spa extended over 5,000 sqm, 2 restaurants and a list of exclusive services, including the Lounge Bar, the Sky Lounge, the Cigar Lounge, the Reading Room and the functional Ski & Bike Room.
Reservations are now open for bookings from August, with a "Special Opening Rate" offer.