Enjoy the Mountains in Autumn: mushroom hunting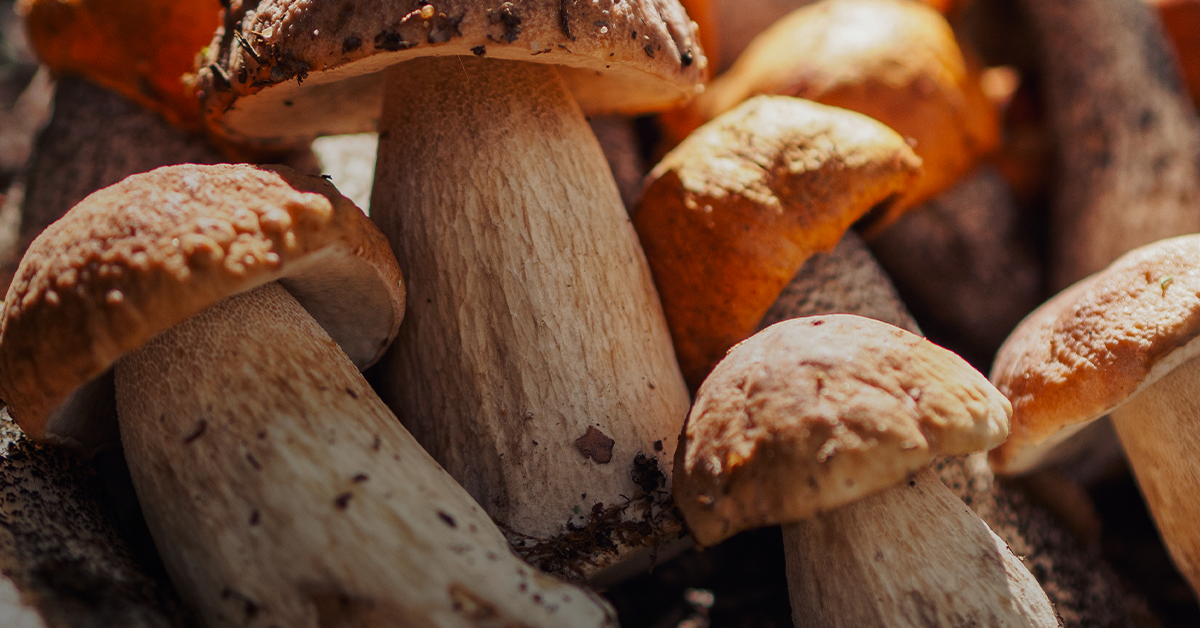 Wild herbs, berries, plant rarities…As a contemporary culinary trend, foraging is more common than you might think.
Detached from Nordic cuisine and currently at the top of the most sought-after international gastronomy, foraging has turned lichens, flowers and bark into the ingredients of haute cuisine, meeting the new common trend, breaking with the past and focusing on healthy and sustainable food.
Still, we have forgotten that in the past Italian women and cooks used to go out into the fields and woods looking for wild ingredients to bring to their table: rocket, wild chicory, dandelion, sorrel… Until the 19th century, it is estimated that 70-80% of the food brought to the table was wild and spontaneous: it was free, healthy and there were no special skills or tools required to harvest it. And on top of that, peasant families used to sell cultivated goods and to eat what they could gather from the earth. For years, the benefits of eating edible wild plants have been known, especially in times of famine or simply for health reasons.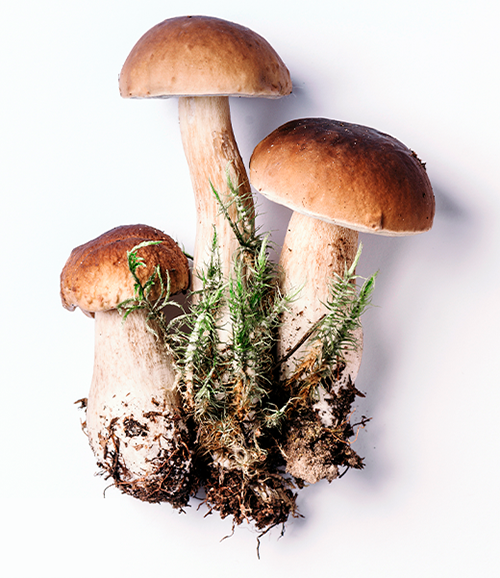 Although today's various gourmet tribes in the world can hardly agree on a totally green cuisine, the mushroom is a popular foraging crop that brings everyone together. Whether served as main course, as a side dish, pan-fried, grilled, in a sauce, in a salad, in a pasta or risotto: mushrooms add taste and flavour to any meal, closing the taste gap between vegetarians and non-vegetarians.
Going mushroom hunting in the rich woods of the Dolomites in autumn can really provide with big satisfactions. For example, the porcini mushrooms, the most valued of all, are easily found in coniferous and deciduous forests, at an altitude of 500-600 metres and upwards, preferably under oaks, chestnut and beech trees.
Furthermore, October is the ideal time for a good harvest. In particular, you can find golden chanterelles, honey fungus and red pine mushrooms which are an important natural heritage for the inhabitants of the Dolomites.
At Grual Restaurant at Lefay Resort & SPA Dolomiti, mushrooms are served together with freshwater fish. Here Executive Chef Matteo Maenza has created the 'Arctic char, mushrooms and lettuce' dish, featuring in both tasting altimetric menus "The Path" and "The Peak" together with other ingredients such as potatoes, red turnips, hazelnuts, thyme and rosehip.