A SECOND HOME IN THE ALPINE GREEN OF THE DOLOMITES
In the last few months, the importance of a personal space where we can feel comfortable and close to nature, abandoning ourselves to peace and relaxation, has emerged as never before. These principles distinguish the exclusive dimension of Lefay Wellness Residences, one of the Group's most ambitious projects: a dream come true by revolutionising the concept of a second home in Italy.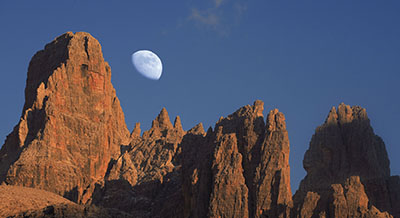 Perfectly integrated with the Dolomites, declared by UNESCO a "World Heritage Site", the Lefay residences connect with nature in every corner, offering a living experience in which the poetic and breathtaking scenery of the mountains becomes part of the home atmosphere.
The Dolomites are also known as "Pale Mountains" because they are made of petrified corals, the so-called "Dolomie".
250 million years ago, in fact, they were a coral reef in a tropical marine environment, transformed due to the movement of the plates, which revealed these peaks, stunning both in winter, when the whiteness of the snow blends with the sky, and in summer, when the alpine green awakens.
In this setting of extraordinary beauty, the Residences stand consistently with the philosophy of a Brand that has made sustainability and respect for nature one of its core values, leading the company to become a worldwide green excellence in the luxury wellness hospitality.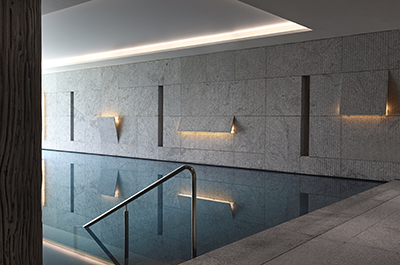 After reinventing the concept of wellness holidays, Lefay introduces a new second home model, with a perfect synthesis between the advantages of real estate and the five-star luxury services of the resort, to which the units are directly connected: the 5,000 sqm Spa, the Fitness Centre, the Restaurants, the Lounge areas, the Concierge service and much more.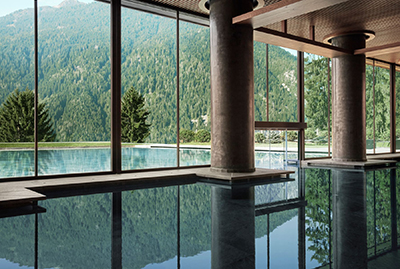 The surrounding area may be admired from the large windows of the Residences and discovered in every corner thanks to the several experiences suggested by our Staff, available both for free in the weekly activity plan or in the selection of personalised excursions.
Those looking for total relaxation will be able to relive the aromas and scents of nature in their home, furnished with local handcrafted materials and Made in Italy design that celebrate the beauty of the Dolomites.
The third key element of this property concept revolution can be found in the Rental Programme: Lefay Wellness Residences Owners have the opportunity to make their residence available during periods of non-use, receiving the return generated by the sale revenue. This allows them to organise their holidays with absolute flexibility and to maximise the yield of their unit, with the guarantee that it will be carefully managed by the Resort Staff and always in perfect condition upon arrival.