Summer skin care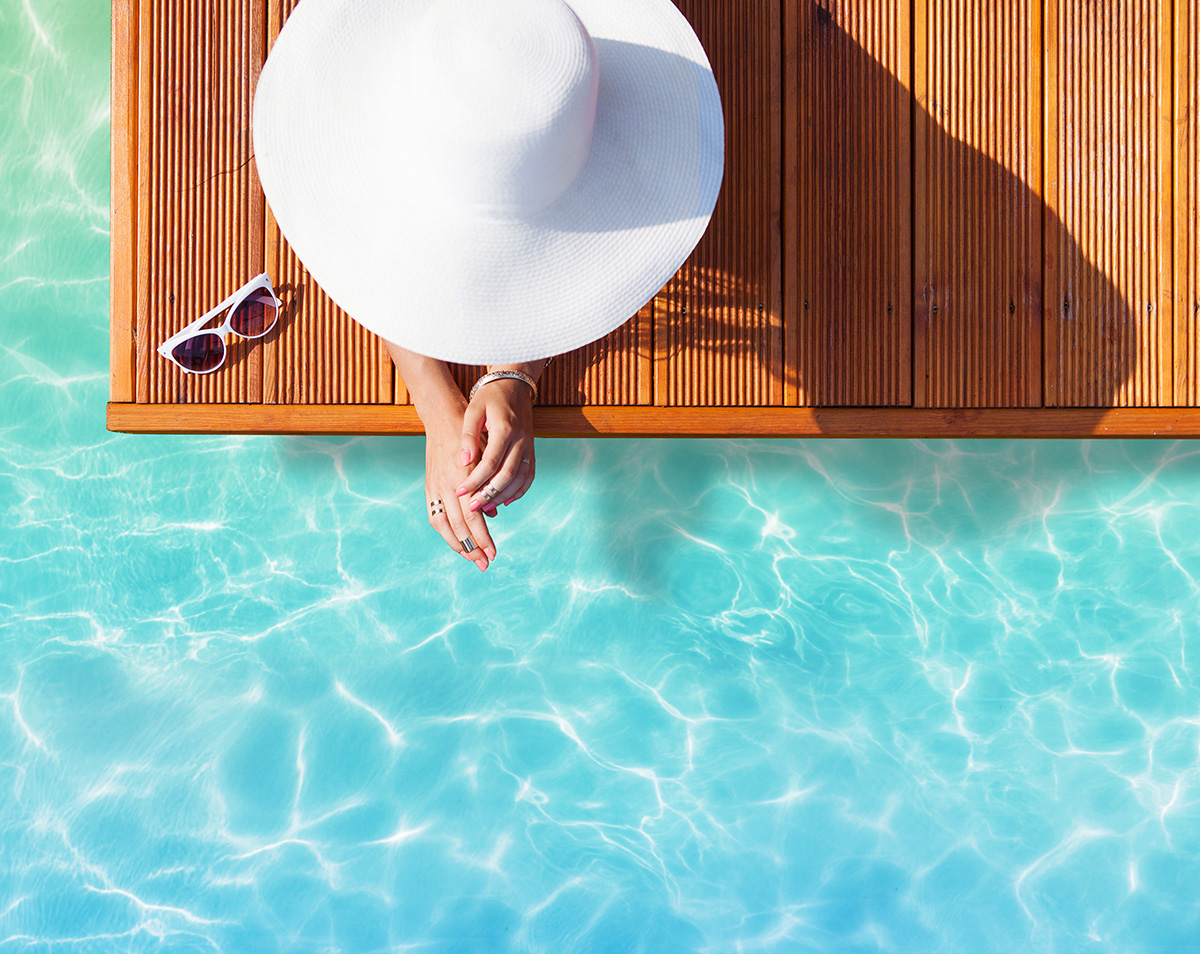 Some things never go on vacation, such as skin care. Although travel and relaxation can make us forget our beauty routine, it is necessary to pay attention to the health of the skin, especially in summer, when it is exposed to sun, wind, salt and water.
For you, we have gathered the Lefay SPA Team's most important tips:
The priority is "protection", which means choosing a good sunscreen. In this case, there are no fixed rules for oily or normal skins: the filters must protect us from the sun's rays and attention must be paid to the quality of the products. Always prefer creams that contain moisturising and emollient substances and avoid those whose formulas contain even small amounts of petrolatum, substances that may increase the occlusion of the skin's pores.
In addition to protection, the skin periodically needs the following steps: purification, exfoliation, removal of dead cells and stimulation of circulation. It also recommended to arrive at the first exposure with deeply moisturised and nourished skin. "Hydration" is the key word for the next phase: skin needs water.
Do not forget to scrub your face and body once a week: the exfoliating and purifying action of the microgranules frees the skin from accumulated impurities and dead cells, making it smooth and ready to receive the sun's rays. In the Lefay SPA Cosmetic Line for exfoliation, we suggest "Brezza", the scrub with thermal salts, organic olive oil and argan and apricot oils and "Ricordo", the non-aggressive purifying peeling with hazelnut microspheres and extracts of lavender and burdock.
And for those wishing to try "homemade" cosmetics with easily available natural products, here are the tips for a do-it-yourself scrub!
BODY SCRUB
1 tablespoon of coarse salt
2 tablespoons of olive oil
1 teaspoon of chopped rosemary
1 tablespoon of lemon juice
Mix all ingredients until you get a product with a uniform consistency. Apply it while showering, concentrating on thicker areas such as knees, elbows and heels. Rinse without soap, your skin will remain soft and hydrated!