Freshwater fish: the new gourmet experience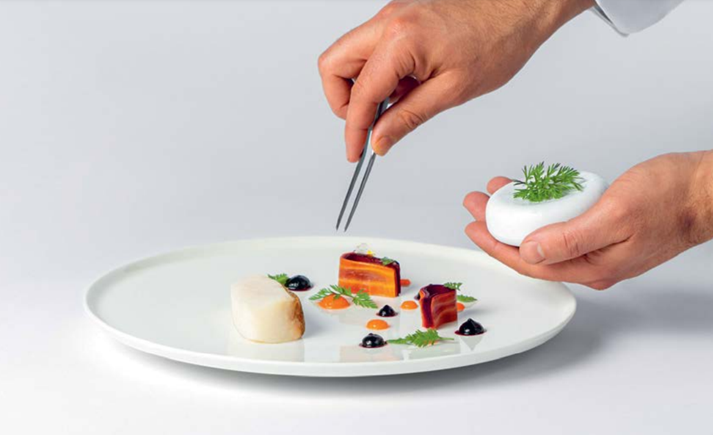 Humans have always felt a social connection with water. Maybe it's because they are made of water for 80% or they must drink water to live, but they really need to be in touch with it.

Some people are born and grown up in places where water is part of the location, some other just move and start that epic inner journey that will change them forever.
Italy is surrounded by water for the most part, however, Northern Italy is well known for its big lakes, as well as the rivers which gush out of the Dolomites.
Most of the Chefs who like to use freshwater fish are usually from places where water is a feature. Nevertheless, in the past years also the Chefs who were considered foreigners have been adopted by these destinations, making them work with local fish. The result is they created iconic dishes. Perch, tench, carp, trout, arctic char, whitefish and salmon are just a few of freshwater fish types which have recently been re-introduced in gourmet menus: the rediscovery of freshwater fish enriches the common idea of Mediterranean diet.
Usually, freshwater fish is unfairly associated with the idea that it is not as yummy as sea fish. It is not only a matter of flavour, nor the fact that it's more difficult to cook. Above all, there is an issue in terms of procurement: there's less availability in fishing docks and fish is not regular. An issue which is raising awareness in both restaurants' owners and Guests, who pay attention to ethical and sustainable cooking.
These are the principles on which the Lefay Vital Gourmet philosophy has always been based, interpreted in its utmost expression at "Gramen", the gourmet restaurant of Lefay Resort & SPA Lago di Garda which endorses plant-based ingredients and fish, and at "Grual" restaurant of Lefay Resort & SPA Dolomiti, paying homage to the excellence of Trentino – Alto Adige.
Both offer seasonal dishes featuring freshwater fish: in Gramen's winter menu, trout is combined with Chinese artichoke, turnip greens and pomegranate. In Grual's altimetric menu at Lefay Resort & SPA Dolomiti freshwater fish is the protagonist of the new summer menu: trout, arctic char, hucho hucho salmon and lake sardines.
Discover all the dishes in the Lefay Restaurants and take advantage of the new gourmet offers: "Dolomiti Gourmet experience" and "Armonie Gourmet" are the brand-new packages that combine tasting menus with the uniqueness of a Lefay holiday.
Last but not least, the new Lefay Gourmet Experience is the special gift box to treat yourself to, enabling you to choose either the Dolomites or Lake Garda as your culinary destination.