MINDFUL EATING WITHOUT DEPRIVATION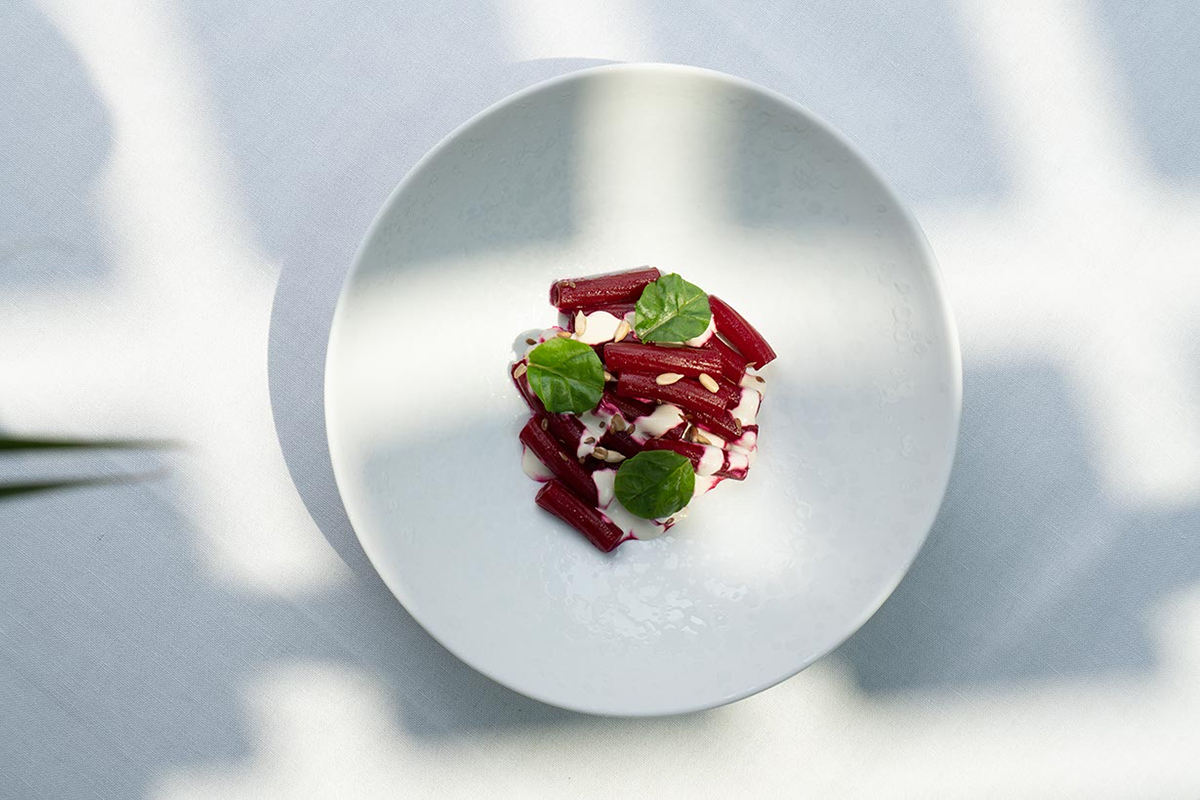 Eating healthy and consciously can be much more fun and tastier than you might think. A diet based on deprivation often leads to a state of frustration. While the truth is that finding your ideal dietary balance involves pleasure.
Our emotional and psychological well-being is closely linked to that of our body: having lunch in a relaxed state of mind will make you better assimilate the food. But also choosing a dish that reflects your taste, perhaps with a few small adjustments, can make a difference to your overall well-being.
Matteo Maenza, Executive Chef of Lefay Resorts & Residences, has conceived a simple recipe that satisfies both taste and lightness, based on a particularly beneficial seasonal ingredient: beetroot. This vegetable can be considered a kind of natural anti-ageing, already used in ancient times as a medicine: while being a source of minerals and vitamins, it is also naturally detoxifying, purifying, mineralising, antiseptic and restorative.
This recipe takes advantage of the healthy characteristics of the beetroot combined with pasta, creating a dish with an irresistible taste and appearance that is perfectly suited to any diet.
INGREDIENTS:
• 50g white corn macaroni
• 8 fresh red turnips
• 500 ml Lefay extra virgin olive oil
• 2 cloves of garlic, finely sliced
• 2 sliced chillies
• sugar-free soy yoghurt
• parsley as required
• lemon juice as required
• 1 pinch of salt
• 1 teaspoon of yeast flakes
PROCEDURE:
Peel and wash the fresh red turnips, extract the juice from them and set aside. Next, prepare the aromatic oil: put the oil, garlic and chilli pepper in a saucepan and cook over a gentle flame for 5 minutes, taking care not to burn the oil, which must always remain lukewarm. Turn off the heat, allow the aromatic oil to cool and then filter through a sieve.
Proceed with the preparation of the "maccheroncini". Put the pasta in a pot, add the beetroot juice and cook over medium heat as if it was a risotto. When cooked, cream adding a teaspoon of yeast flakes.
Take the soy yoghurt and add the lemon juice and salt, put the creamy pasta on the plate and dress it with the yoghurt mixture. Finally, garnish with a few parsley leaves.