VALTENESI: HARVESTING LAND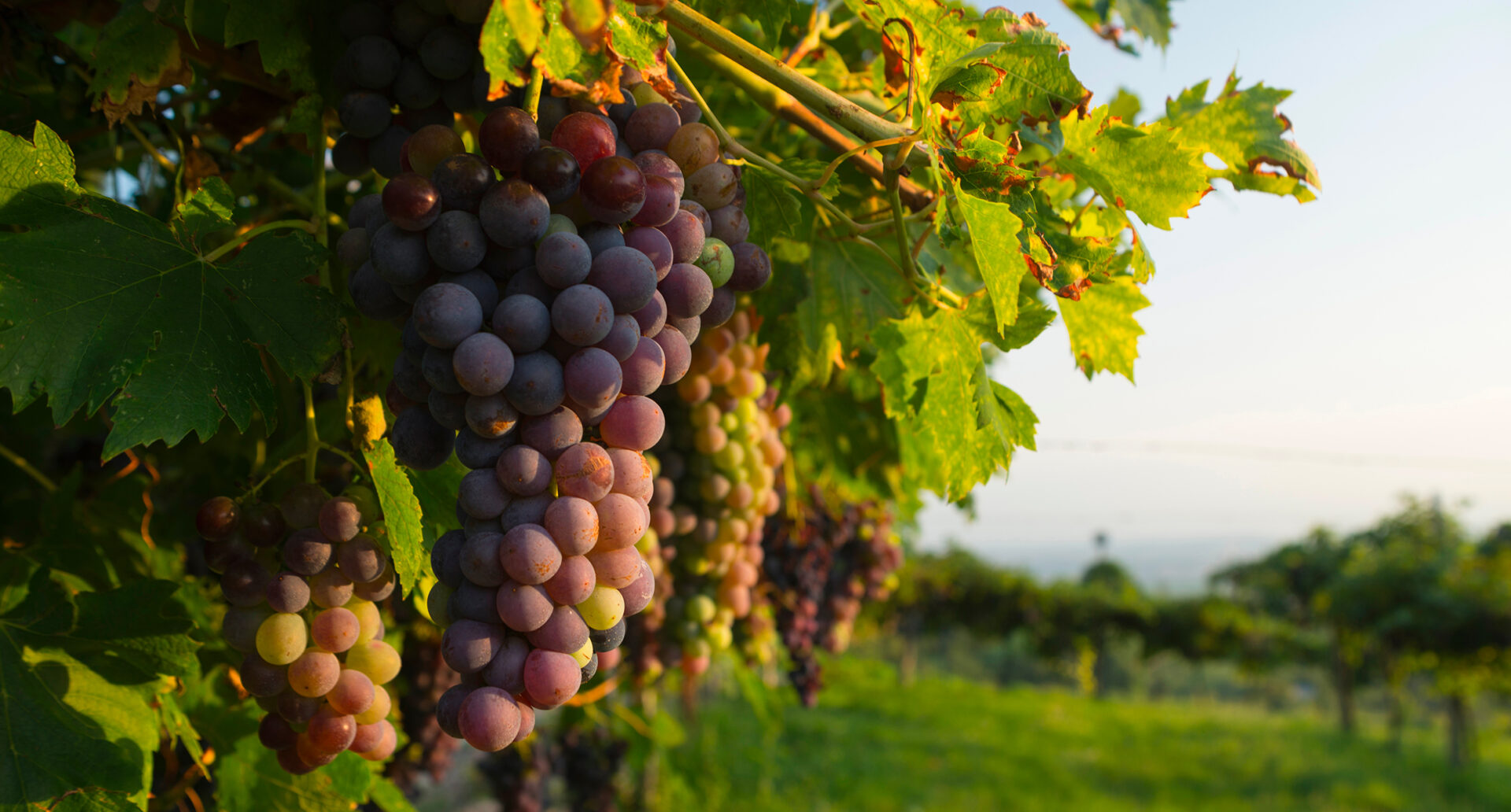 At the end of summer, after the full moons of the season, the long-awaited harvest moon arrives: It is the last of the summer months, it occurs in September and it is called that way by different cultures around the world.
Also known as "Full Corn Moon", "Full Grain moon" or "Harvest moon", it is visible on the days following the autumn equinox and it is celebrated, not only for its mystical beauty, but also to mark the end of one of the most intense periods in agricultural societies: the grape harvest.
Although the cyclical nature of agriculture has been lost over time, especially in urbanised areas, September on Lake Garda is still the harvest month. Therefore, the lake is once again the perfect destination for an end-of-summer holiday, not only because of its Mediterranean climate, but also to experience the local harvest tradition.
Along the country roads in the Valtenesi area, you can smell the aromas of must, admire the rough hands of farmers at work as tractors transport crates, tanks and demijohns. While food and wine enthusiasts are rushing to book tickets for festivals, fairs and tastings, for the wineries, this is the most crucial and challenging time of the year.
The Valtenesi is the most important wine-producing area on Lake Garda. It is located in the south-western area of the lake and it made up of seven municipalities spread over the morainic hills. It is a particularly well-known appellation for an ancient rosé wine called "Chiaretto" made from Groppello grapes, which has been recognised as a DOC product (Controlled Designation of Origin). Besides Groppello, the main local grapes place are Barbera, Marzemino and Sangiovese.
From Lefay vineyards comes "PerVoi", an intense, characterful red wine that reflects its terroir. Aged in French oak barrels of the Bertranges forest for 18 months, it is a soft and harmonious wine, with fruity notes of plums and blackberries with hints of vanilla and oriental spices. Produced with Merlot, Cabernet Sauvignon and Marzemino grapes: They are not the most typical of Valtenesi Valley and therefore the wine is said to be "Benaco-bresciano", but geographically it is born and produced there.
Discover more on our E-Boutique, here.
A toast to the new moons, to the upcoming ones and to the fruits of a new harvest every year.